Audius is a streaming platform for all musicians, not just for those signing to labels.
It is their SoundCloud alternative. However, a key distinction is that Audius is governed by its community, not by a centralized entity.
Including unlimited uploads, metrics, dashboards and more, you can use the platform for free forever. Audius can offer clear streaming at 320kbps.
In addition, eligible users can showcase NFTs on their profile page.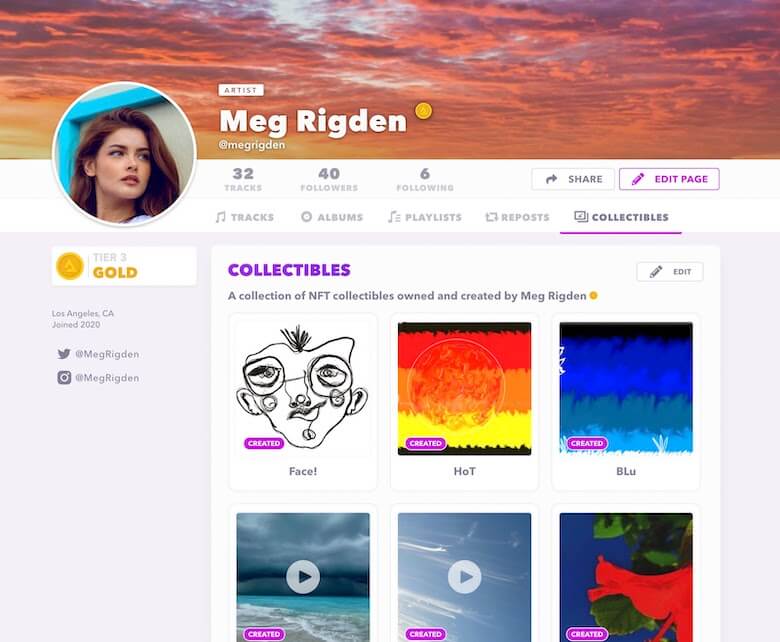 You can't buy or sell NFTs on Audius, but you can visit the marketplaces directly through artists' or creators' pages. When they launched the NFT function, they announced it supported the following marketplaces. However, I can confirm it supports more now.
Currently, Audius has been integrated with TikTok. Musicians can share their tracks directly from Audius to TikTok.
📢 Announcing the Audius TikTok integration! 📢

You can now share your tracks directly from Audius to TikTok!

Follow and tag us in your videos using an Audius track for a chance to win 50 $AUDIO.

Official TikTok → https://t.co/mP0BKOjzRV pic.twitter.com/3ydBQq3GzL

— Audius 🎧 $AUDIO (@AudiusProject) August 16, 2021
To enable blockchain-based network security, exclusive feature access and community governance, it introduced AUDIO token to the platform.
As of now, musicians have no ways to regularly monetize their works on the platform except some AUDIO rewards. According to the blog published in March 2021, 'future monetization is still subject to the Audius community's proposal and adoption'.
(As of September 26, 2021)