Jam Galaxy is an AI and blockchain based music platform.
By leveraging the technologies, artists can create their music, monetize their works, interact with their fans and collaborate with other artists. Moreover, they are rewarded by providing their music files to develop AI music tools.
Their songs, videos and artworks are minted as NFTs. The platform offers metaverse service.
Fans can support their favorite artists by applying for subscriptions, buying NFTs and more. In addition, fans can get access to exclusive perks if they have a designated NFT.
Jam Galaxy has been developed with SingularityNET, a decentralized AI project. On the platform, users exchange JGXY tokens for music services and NFTs.
According to their roadmap published in February this year, the Jam Galaxy team will launch music streaming service by the end of Q2 2023 and metaverse service and production tools by the end of Q4 2023.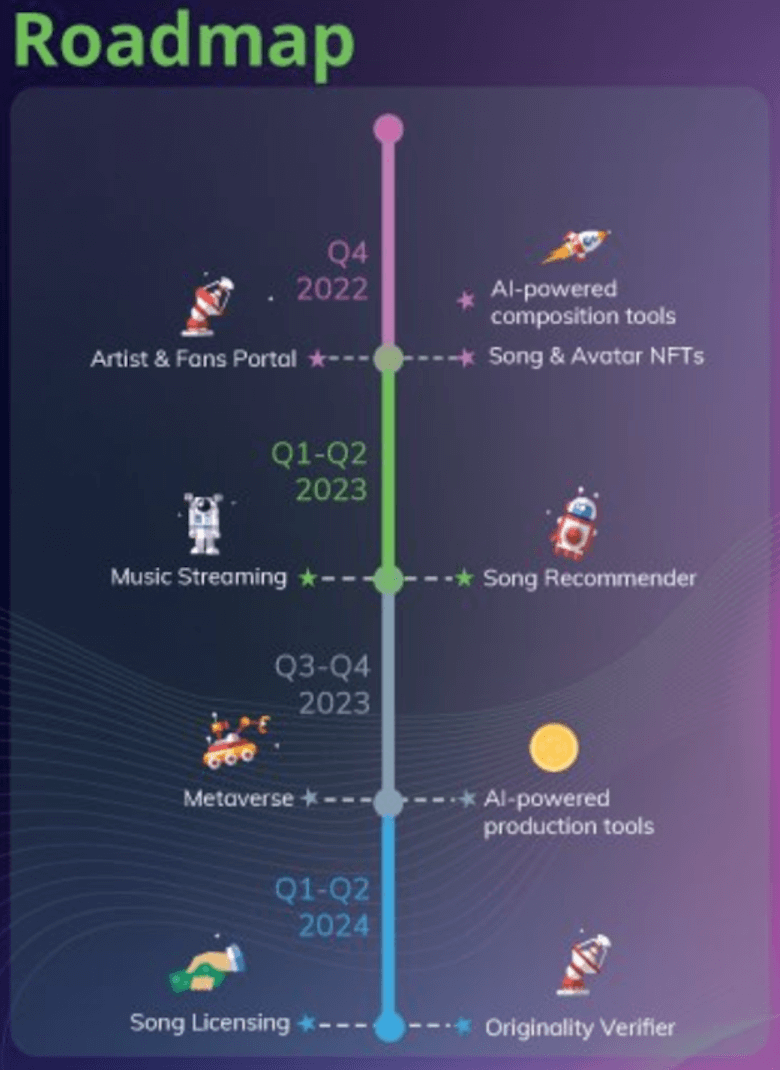 Although they planned to build "Artist & Fans Portal" in Q4 2022, a hub where artists interact with their fans, the SingularityNET team announced on February 24 that they were still preparing for it.
Twitter
Instagram
YouTube
Website
(As of March 19, 2023)